Royal Patron of the OSMTJ
One of the Royal Patrons of the OSMTJ is H.R.H. Prince Philip Kiril Von Preussen. He is the great-great-grandson of King Wilhelm II, Germany's last Emperor. Members of the OSMTJ (Knights Templar) are not militant crusaders of any sort, but very much like today's charitable Order of Saint John. We are simply a network of Christians around the world that raise money for children in need, the poor, and persecuted Christians, especially in the Middle East. We avoid politics and are not affiliated in anyway with the Masons.
H.R.H. Prince Philip Kiril von Preussen is a member of the famous Hohenzollern Dynasty that is not only married into the British Monarchy, it begot the kings of Germany and Romania for generations. He is the great-great-great grandson of Queen Victoria and Prince Albert of England. He is the only son of Prince Friedrich Wilhelm of Prussia and of his first, wife, the late Waltraut Freydag (1940-2010). Today Prince Philip is the distinguished Lutheran Minister of the Congregation of Birkenwerder, Germany.
—————
However, what makes Prince Philip truly special is, unlike some royalty, he is a humble man because he serves the King of Kings, Jesus Christ. From his talks and sermons, he openly acknowledges the mistakes of his great-great Grandfather Kaiser Wilhelm II. He has a heart for sharing Christ with young people and has a large family of his own with six children. Absent of pretenses, he truly is a man of the people and he shares Christ's love with anyone who will listen.
Join Prince Philip in Supporting these Causes:
Preaching the gospel of Jesus Christ throughout the world.
Supporting Alpha Ministry's powerful outreach to young-adults around the world: http://Alpha.org/
Supporting the Restoration of a ceremonial Monarchy in Germany into a similar role as it plays in the United Kingdom. Prince Philip is not out for personal gain (he's not in line to be emperor even if the monarchy was restored), but to restore the monarchy to serve as a role model for the lost generation of youth in Germany. This would be to mold and shape the attitudes and practices of the nation as a whole. The monarchy is a force for good that can serve as an example for the people and Prince Philip wants to carry on the positive aspects it brings: http://www.dailymail.co.uk/news/article-2115436/Great-great-grandson-Kaiser-Bill-calls-restoration-monarchy-Germany-help-spread-feel-good-factor.htmlmlstoration-monarchy-Germany-help-spread-feel-good-factor.html
Prince Philip is the oldest son of the elder son descending from Kaiser Wilhelm II, and, by all rights, should be the head of House Hohenzollern. A lesser line lead by his cousin, Prince Georg Friedrich Prinz von Preussen, used a technicality of morganatic marriage to win a disputed court judgement. It should be noted, there's no such thing as a "morganatic marriage" in other countries including British law. One day this outdated "morganatic marriage" technicality may be done away with restoring the heir to the throne. You can help restore the German Monarchy by joining this peaceful monarchist group, "Tradition und Leben," at the following link: http://www.ProMonarchie.de/WasSie.htm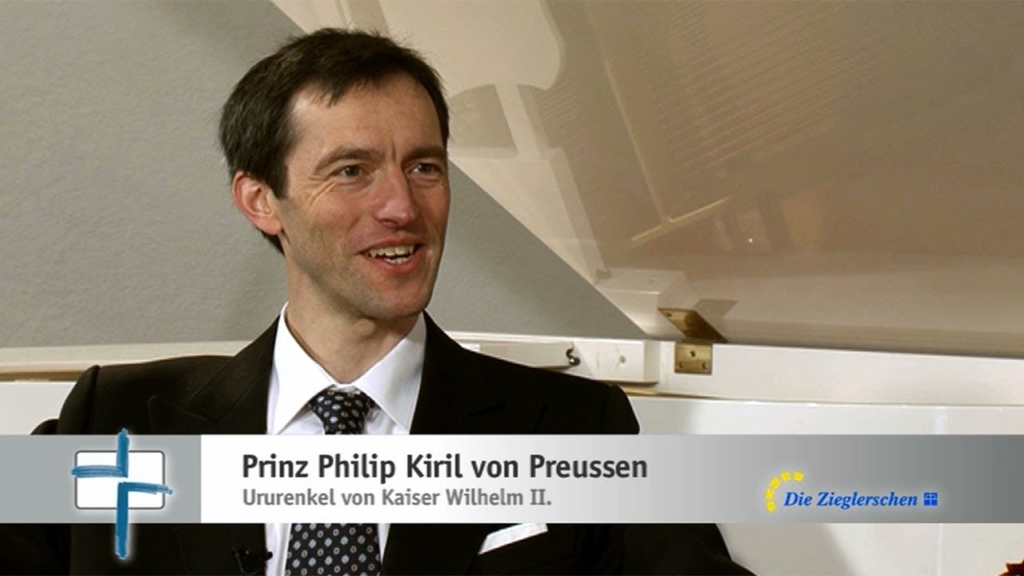 The greatest thing about Prince Philip is, unlike much of European Royalty, he is a humble man because he serves the King of Kings, Jesus Christ. He is a regular guy absent of pretenses as he prefers to "hang-out" with what other Royals would call, "commoners." A man of the people.
See Prince Philip speaking at Alpha the young-adult's Christian ministry:
English Sermon from Prince Philip Kiril:
German Sermons from Prince Philip Kiril: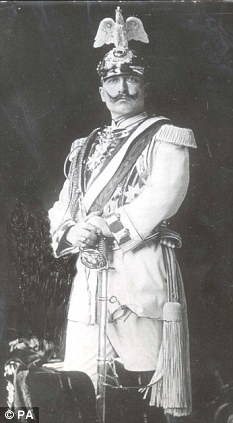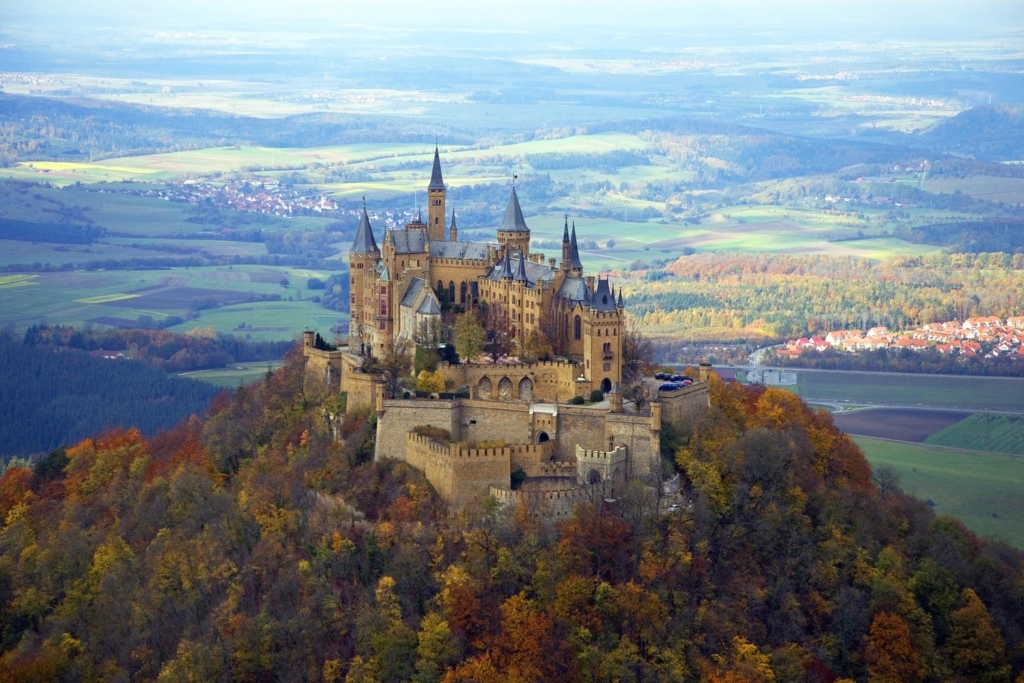 Hohenzollern Castle is the ancestral seat of the imperial House of Hohenzollern. The third of three castles on the site, it is located atop Berg Hohenzollern, a 234-metre (768 ft) bluff rising above the towns of Hechingen and Bisingen in the foothills of the Swabian Alps of central Baden-Württemberg, Germany: https://en.wikipedia.org/wiki/Hohenzollern_Castle
See inside the amazing Hohenzollern Castle Here:
Prince Philip Kiril Preussen's ancestor, Prinz Heinrich von Preussen (1726–1802), almost became King of the Untied States in 1786. Prince Heinrich von Preussen was the younger brother to one of Germany's most famous Hohenzollern Kings, Friedrich the Great. Prince Heinrich served as a German general and statesman, leading Prussian armies in the Silesian Wars and the Seven Years' War, having never lost a battle during the Seven Year's War.
Prince Philip Kiril's ancestor, Prince Heinrich Ludwig von Preussen almost became King of the United States in 1786
The most serious attempt to make the United States into a constitutional monarchy came in 1786 when Nathaniel Gorham (powerful President of the Continental Congress of the United States), and Friedrich Wilhelm von Steuben (the Prussian general who served as Major General in the United States Continental Army and Chief of Staff to George Washington) suggested to Alexander Hamilton that Prince Heinrich von Preussen should become the constitutional monarch of the United States. It's important to note that a constitutional monarchy differs from absolute monarchy (in which a monarch holds absolute power), in that constitutional monarchs are bound to exercise their powers and authorities within the limits prescribed within an established legal framework of a written constitution. Constitutional Monarchies often include a legislative body that hold true power over laws like the Parliament in the UK.
They chose Prince Heinrich not only because of his skills as a diplomat and General, but because Germany was among the first to have recognized the United States as a nation following their revolt from Great Britain. Alexander Hamilton, first United States Secretary of the Treasury and one of the most powerful founders of America, agreed with their plan to make Prince Heinrich King. In 1786, he wrote to Prince Heinrich but before Heinrich could reply, the offer was revoked because a coalition of anti-monarchists was able to block it. Source: https://en.wikipedia.org/wiki/Prince_Henry_of_Prussia_(1726%E2%80%931802)
We will never know, but Prince Henry may have said "Yes" to become the King of America because previous to 1786, he had attempted to secure a principality for himself and twice tried to become King of Poland, but was opposed by a displeased Friedrich. The king frustrated Henry's attempt to become ruler of a kingdom Catherine II of Russia planned to create in Wallachia.
This plan to recruit a Hohenzollern King for the United States was called the Prussian Scheme and you can read about it here: https://en.wikipedia.org/wiki/Prussian_scheme