New Grand Prior of Italy Appointed!
The Master of the OSMTJ, General Ronald Mangum, has appointed our incredible Brother Edgardo Marziani, to be the new Grand Prior of Italy!
Edgardo well deserves this accolade as he has had a distinguished career and for so many years, has been a Templar committed to our vows of Knighthood of defending those who can't defend themselves. Master Ronald Mangum wrote, "I am so pleased to announce the formation of The Grand Priory of Italy,
under the intelligent and Godly Grand Prior Edgardo Marziani!"
You can learn more about our Christian Brother from his page here: https://www.facebook.com/edgardo.marziani Please help us congratulate our Brother and share this post on your page!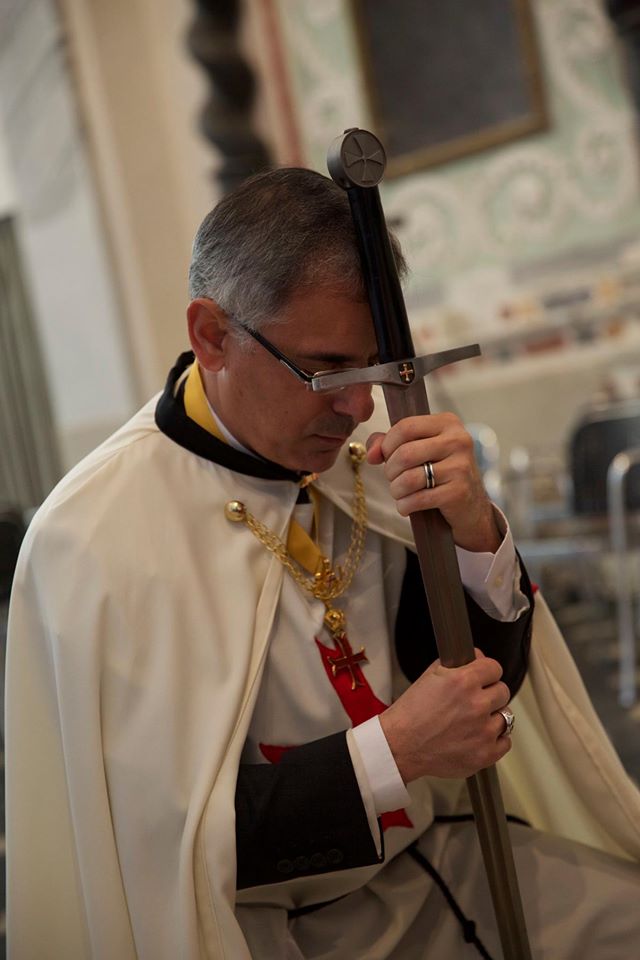 Traducción Española
¡El Maestro de la OSMTJ, General Ronald Mangum, ha nombrado a nuestro increíble Hermano Edgardo Marziani, para ser el nuevo Gran Prior de Italia!
Edgardo bien merece este reconocimiento, ya que ha tenido una carrera distinguida y durante tantos años, ha sido un templario comprometido con nuestros votos de Caballería de defender a aquellos que no pueden defenderse. El Maestro Ronald Mangum escribió: "Estoy muy contento de anunciar la formación del Gran Priorato de Italia, ¡bajo el inteligente y piadoso Gran Prior Edgardo Marziani!

Puede obtener más información sobre nuestro Hermano cristiano en su página aquí: https://www.facebook.com/edgardo.marziani ¡Por favor ayúdenos a felicitar a nuestro Hermano y comparta esta publicación en su página!