Royal Patron, H.R.H. Prince Irakli Bagrationi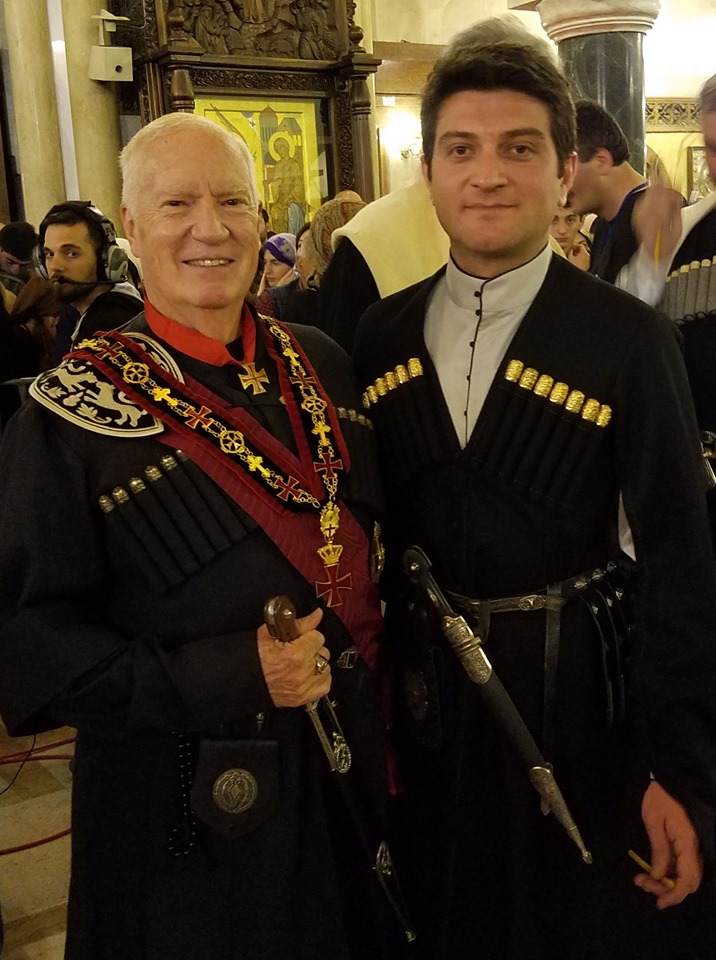 19 February 2020 – Chicago
Noble members of the OSMTJ,
I am pleased to announce that HRH Royal Prince Irakli Bagrationi has consented to become a royal patron of our Order. Prince Irakli's consent demonstrates that our noble Order is recognized as an important Order of Chivalric tradition. We welcome Prince Irakli.
General Ron Mangum
Master, OSMTJ
The Bagrationi dynasties trace their roots to biblical King David and they have ruled in Georgia, Armenia and parts of modern Turkey for centuries. While some branches of the family surrendered their titles to the Russian Tsar, the Imereti kings refused to surrender and only lost their titles to military defeat at the hands of Russia.
Prince Irakli Bagrationi is the direct male-line descendent of King Alexander V (ruled 1720 -1752) of Imereti. He is Grand Master of the Order of Great Martyrs Saint David and Saint Constantine and head of the Order of the "Men of Oath." He holds BA and MA degrees in automotive engineering from Georgia Technical University and served to the rank of Lieutenant in the Georgia National Guard.